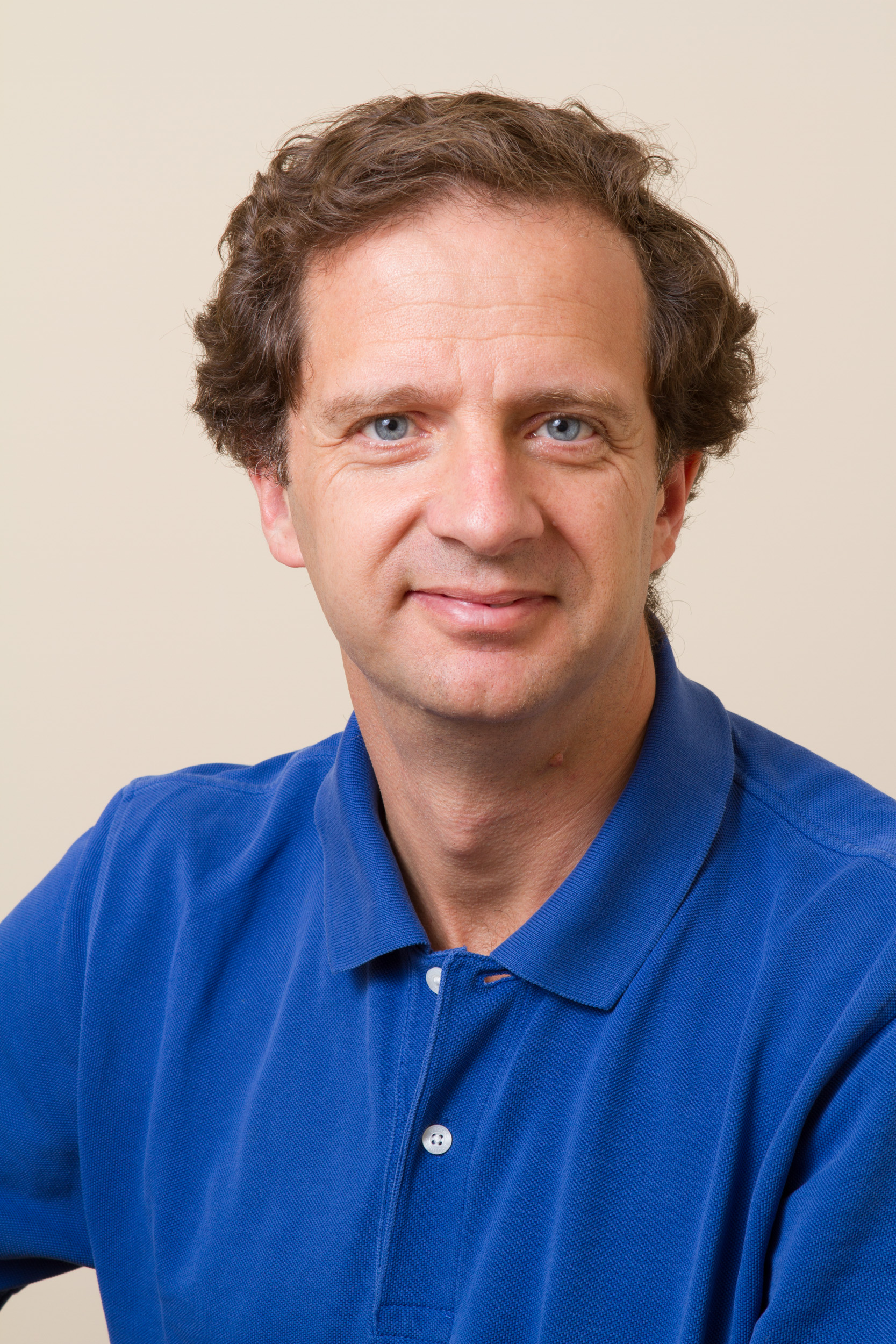 President - Carlos Ortega - COL'90, HBS-MBA'94 carlos_ortega@post.harvard.edu
Chief Strategy Officer at Corporación Financiera Alba since 2017, focusing on taking investment decisions and managing the investment portfolio. Board member of Parques Reunidos, Rioja Investments (20% shareholder of Narturgy), and Verisure. Set up and led the investment banking practice of Crédit Agricole CIB in Spain and Portugal as Managing Director from 2002 to 2017. Prior to that was en Executive Director of the investment banking division of Goldman Sachs in New York and London (1994-2002). Started his professional career in McKinsey & Company in Spain in 1990. Graduated with a BA from Harvard College in International Economics in 1990 and with an MBA from Harvard Business School in 1994. Continues to help Harvard College Admissions in Spain as International Chair of interviewers. He is into sports (golf, soccer, padel)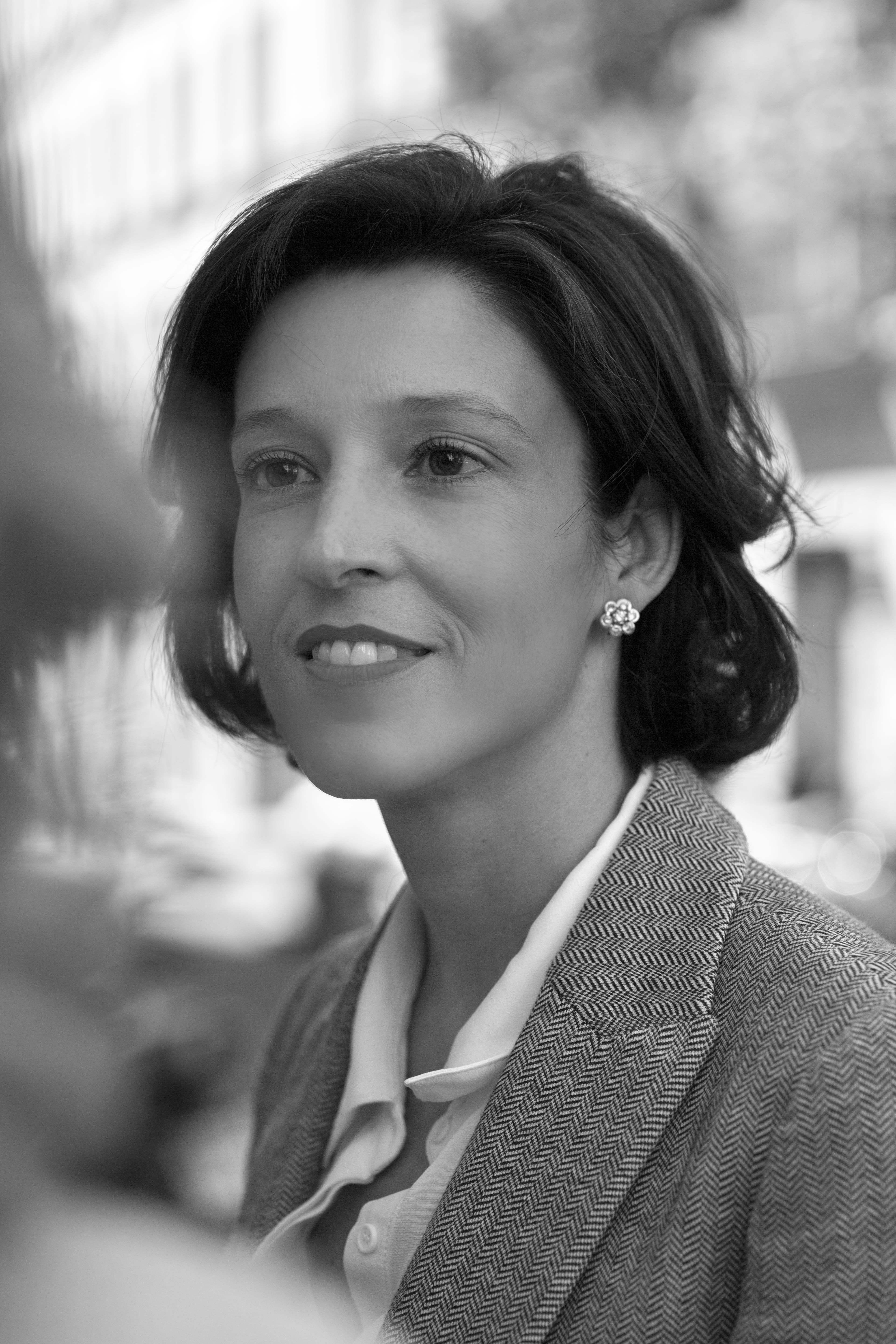 Vicepresident - Beatriz Casado - HSPH-MSC'07 bcasado@post.harvard.edu
Beatriz Casado is the Market Access Director and member of the executive committee at Biogen, an american biopharmaceutical company specialized in neuromedicine. Previous to that, Beatriz spent 13 years in consulting: as partner of the Biopharma practice at Science and Innovation Link Office (SILO), a consulting firm specialized in accelerating innovation and public-private collaborations. And as senior director of the pricing consulting firm Simon-Kucher & Partners, leading the Life Sciences Division in Spain. Her topics of interest are strategy, marketing, market access and government affairs.
She is an MPH graduate at Harvard School of Public Health and graduated with honors in Pharmaceutical Sciences at Universidad Complutense de Madrid. In 2017, Beatriz was named number one on the Top 100 Economic Leaders of Tomorrow by the Institut Choiseul.
Vicepresident & Secretary - Ignacio Domínguez - HLS-LLM'08 ignacio.dominguez@lw.com
Ignacio graduated in law by the University of Salamanca in 2002, after studying one year in Leuven (Belgium). In 2003, he works in the legal department of the US telecommunications company MCI WorldCom in Brussels, and initiates his studies of Political Science. Since the end of 2003 until the end of 2006 he works in the Brussels office of the law firm Freshfields Bruckhaus Deringer, doing a secondment in the regulatory department of Orange in London. In 2007 he works in the Antitrust Department of Clifford Chance in Madrid. He obtains a Master of Laws (LL.M.) from Harvard University in 2008. Since the end of 2008 Ignacio works in the Corporate Department of Latham & Watkins LLP in Madrid, specializing in M&A, capital markets and restructuring matters.
Vicepresident & Treasurer Joaquín Pérez-Goicoechea - GSD-MAR'02 jpgoicoe@agi-architects.com
Principal AGi Architects; Master in Architecture from the Harvard Graduate School of Design (USA); Master in Urban Design and Architecture from the 'Escuela Tecnica Superior de Arquitectura de Madrid' (Spain); 94-95 Eramus Fellow at the 'Technische Hochschule Darmstad' (Germany); Registered architect from the Boarding School of Architects of Madrid (Spain). 2001 Erol Becker Foundation fellow; Real Colegio Complutense at Harvard fellow from 2000 to 2002.Joaquin worked on several major international projects for offices including Cruz y Ortiz Arquitectos, SOM and the Harvard University Planning Office until he founded, together with Nasser Abulhasan, AGi Architects in 2005. Prior to this period, he carried out different roles in projects as diverse as the Spain Pavilion at EXPO 2000, where he acted as chief architect, to then become the director of the Amsterdam office at Cruz y Ortiz Arquitectos, in charge of the renovation of the National Museum of Holland (Rijksmuseum Amsterdam). Since 2005, as co-director of AGi Architects, he has completed several projects in the fields of building, urban design, planning, and interior & industrial design, and has been honored on several occasions both nationally and internationally. Amongst these awards were the CITYSCAPE AWARDS 2009 and 2010, WAF 2010, the first prize of the contest to build the PARISH OF ASCENSION OF THE LORD OF SEVILLE and the KUWAIT CHILDRENS' HOSPITAL.At the academic level he has participated in several symposiums and conferences, and has held teaching positions as an assistant professor at Harvard University (USA), professor at the Boston Architectural Center (USA) and visiting professor at Kuwait University.
Board Member - Pablo Cavero - HBS-AMP'15 - pablo.cavero@syc-amrop.es
Joined Amrop Seeliger y Conde on September 2016 as a partner in the Madrid office. In 2015 elected councilor of Madrid City Council with the P.Popular, chairing the Economic municipal committee, and Director of the transport sector board. In 2012 appointed Madrid Regional Secretary for Transport, infrastructures and housing, and Executive Chairman of the Subway (Metro) and Regional buses companies.
Before entering the public sector and politics, 19 years in Barclays Group, directly contributing from several senior roles to the growth strategy of Barclays in Europe and Spain, designing and executing the strategy from an organic and inorganic point of view, managing Business Development and the Sales network.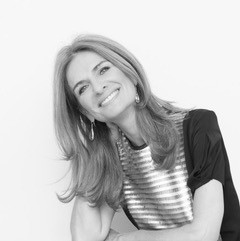 Board Member – Maria Eugenia Girón – HBS-MBA'92 - megiron@faculty.ie.edu
Eugenia leads today a portfolio career as Executive Director of IE Premium & Prestige Business Observatory, as non-executive director of public and private companies and institutions as well as start-up investor. Expert in global premium brands strategy, growth and sustainable business development. She has 20 years of experience in the premium and luxury industry having worked at Loewe, as CEO of Carrera y Carrera after leading the MBI and as Executive Chairman of Le Chameau. She serves at the Board of Directors of Corporacion Financiera Alba, Real Fábrica de Tapices and Oceana as well as being Chairman of Fundación Diversidad. She is member of the Patronato de la Universidad IE , Board member of ICA (Instituto de Consejeros-Administradores). Member of YPO (Young Presidents Organization) and WCD (Women Corporate Directors) and IWF (International Womens Forum). Committed to entrepreneurship, she is deal leader of Rising Tide Europe 1 and 2 investment funds. She was awarded as Best Women Executive of Spain in 2004. Nominated as top ten women thinkers and experts in Spain in 2017. She earned a Bachelor's Degree in Industrial Engineering from the ICAI, Universidad Pontificia de Comillas in 1988.
Board Member - Francisco Guijarro- HLS-LLM'78 -francisco.guijarro@AndersenTaxLegal.es
Francisco Guijarro has a Law Degree University Complutense, Madrid,, LLM Degree and International Tax Program (ITP), Harvard University. He was Financial and Tax Inspector, Ministry of Finance, Madrid.
In his private practice he was Director of the Tax Department in the Garrigues Firm and Price Waterhouse, and Managing Partner in Spain of the Dutch law firm Nauta Dutilh and the international law firm Hammonds. At present he is Of Counsel at Andersen Tax & Legal and member of the board in different companies. He has been involved in the tax structuring of foreign investments in Spain and retained by multinational groups as adviser for its current operations in Spain. He has also advised national and international restructuring of Spanish leaders groups in different sectors of activity such as, real estate, construction, leisure, banking and finance. He is a member of the Spanish Tax Advisers Association (AEDAF) and International Fiscal Association (IFA).
Board Member- Miguel Herrero de Jáuregui CHS'10-miguelherrero@filol.ucm.es
Miguel is Professor of Classics at Universidad Complutense de Madrid. He has been Visiting Student in the Classics Department at the GSAS in 2002/03 and Fellow of the Center for Hellenic Studies in 2009/10.
BA in Law and Classical Philology, PhD in Classics (UCM 2005) and History of Religion (Bologna, 2008), he has also been graduate student at the Max-Panck Institut für Europäische Rechtsgeschichte and the Universities of Oxford (Christ Church), Zurich, and Bologna (Real Colegio de España), Ramón y Cajal Fellow (2008), and Principal Investigator of several research projects.
His research focuses mainly on ancient Greek poetry, philosophy and religion, and their reception in the Roman Empire, in early Christianity, and in modern times. He is author of numerous articles on these topics in international journals, and of the book Orphism and Christianity in Late Antiquity (2010). He is also co-editor of two collective volumes, Tracing Orpheus (2011) and Redefining Dionysus (2012), and of the Latin commented version of Aristotle's Politics by Ginés de Sepúlveda (2013).
Board Member- Raquel Meizoso-HGSEMED'83 – raquelmeizoso@post.harvard.edu
Raquel Meizoso is a licensed clinical psychologist in private practice, specializing in couples and family therapy, psychosomatic medicine and stress-related disorders. She works with the Anglo-American Medical Unit of Madrid as a bilingual clinical psychologist, specializing in the interface of mind and body illnesses.
She was previously Director of Psychology at the Massachusetts Institute de Espana hospital in Madrid, as well Professor of Family Therapy in the Master's degree program of the University of Comillas-ICADE.
She holds a Bachelor of Science degree in Psychology from the University of Comillas-ICADE (Madrid), an M.Ed. in Consulting Psychology from Harvard. She lives in Madrid with her husband and three children.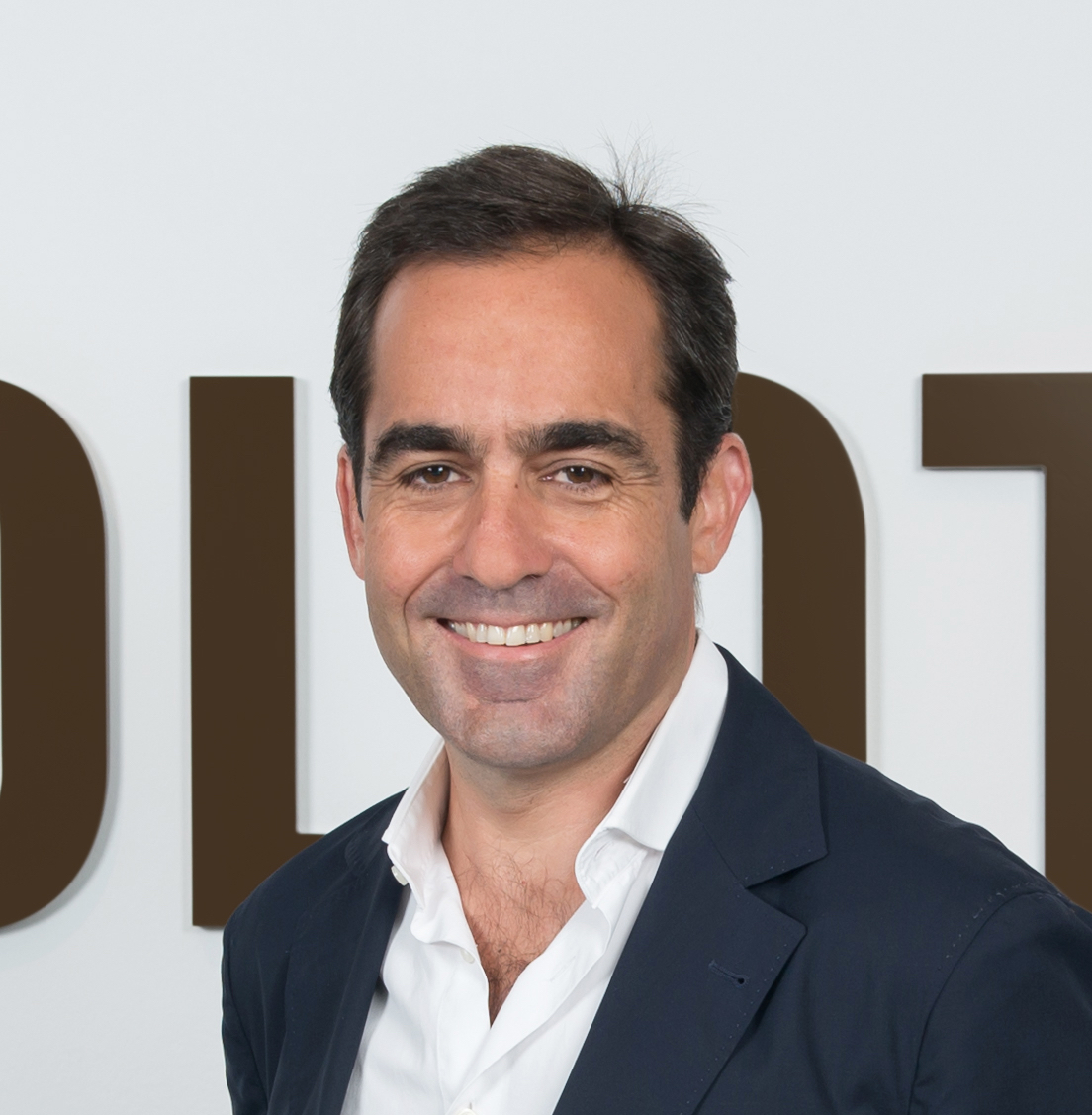 Board Member- Carlos Muñoz-HBS-MBA'98 cmunoz@mba1998.hbs.edu

Carlos Munoz was CEO and founder of Vueling Airlines, the largest low cost airline in SW Europe, based in Barcelona, Spain. Carlos founded Vueling in 2003, and after fast growth went public in late 2006 for E450M, with 1200 employees and 20 aircraft. He stepped down from Board in 2009, after completion of merger with rival Clickair.
Carlos then set up his second airline start-up, Volotea also based in Spain. Volotea started flying in 2012, and in 2015 will transport 2.5M pax, and have a 19 aircraft fleet with 600 employees.
Graduated in 1992 at Madrid, Universidad de Pontificia Comillas (ICADE) in Business Administration and Management with a major in Finance and, in 1998, at Harvard University with a Masters in Business Administration. He began his professional career with his family business, AMC, in the juice and citrus industry, and later moved to San Francisco, CA, where his wife is from, and where he was a consultant for McKinsey and Company. They live in Barcelona, and have four kids. Carlos was President of the HBS Club of Barcelona from 2008 to 2012.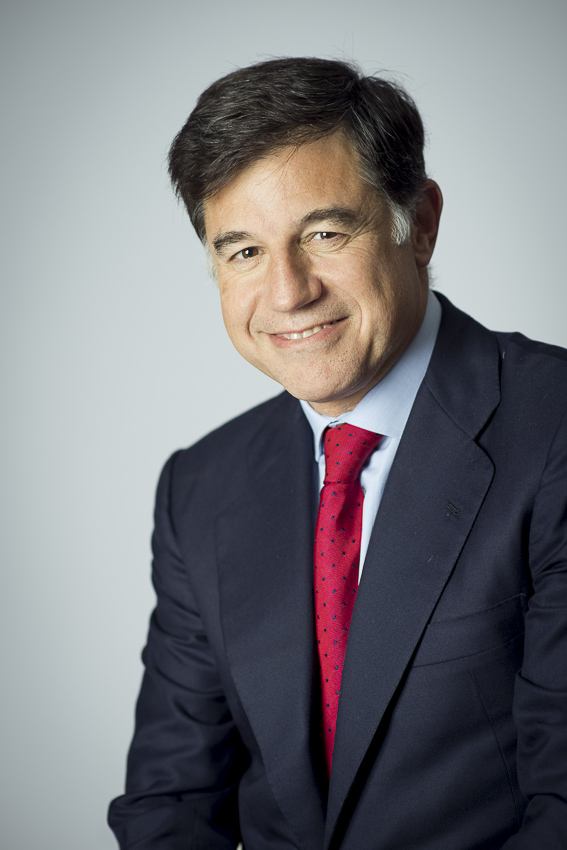 Board Member - David Pérez Renovales - HBS-PMD'01 - ldadpr@lineadirecta.es
David is Director General in Vivaz Seguros de Salud in Línea Directa Aseguradora, and member of the Steering, Executive and Investment Commitees of the Company. Since 1992, when he joined Bankinter Group, he has held several relevant positions as Deputy Director General & CFO in Línea Directa Aseguradora, Chief Financial and Risk Officer in Bankinter, Head of SME Banking Division, Investor Relations Officer, Director of Products Division and Head of Capital Markets, in Bankinter. Before joining the Bankinter Group he was part of the Capital Markets team in Banco de Progreso, March Group. He has also been a Member or as a Representative to Bankinter in the Board of Directors of several companies.
Since 2014 David is an University Professor of Corporate Finance at Universidad Pontificia Comillas - ICADE
He holds degrees in Law and Business Administration and a Diploma in European Communities Law from Universidad Pontificia Comillas - ICADE (E-3), and a PMD from Harvard Business School. He has recently attended the Executive Program of Singularity University in Silicon Valley, California.
David is vicechairman in Fundación Foro de Foros and member of the Executive Commitee of Club Empresarial Icade. He is also an ordinary member of the Círculo de Economía of Barcelona
He is married, lives in Madrid and has two daughters.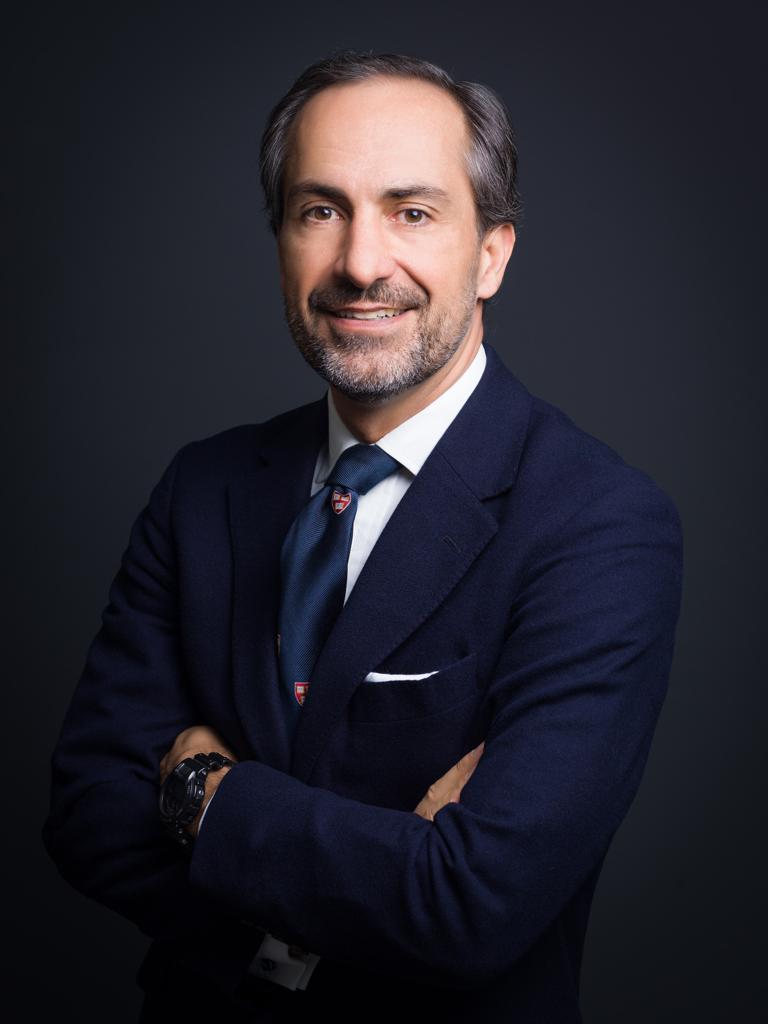 Board Member- Ivan Poza - HBS-MBA'94 - ipozag@gmail.com
IFinancial Executive with 24 years of professional experience in the areas of investment banking, capital markets and asset management. Joined BBVA in 2010 as Global Head for Banks at Corporate & Investment Banking division.
Started professional career in Mexico in M&A and project finance, moved to capital markets, more specifically on structured products sales for 10 years in Madrid, Brussels and London. Continued six years professional career as managing partner on Alternative Investment Advisor in Iberia and Latam. Moved to Zurich (Switzerland) to head global product development for swiss bank.
Mr. Poza holds an MBA from Harvard Business School and a BA in Business and Economy from ITAM (Instituto Tecnológico Autónomo de México).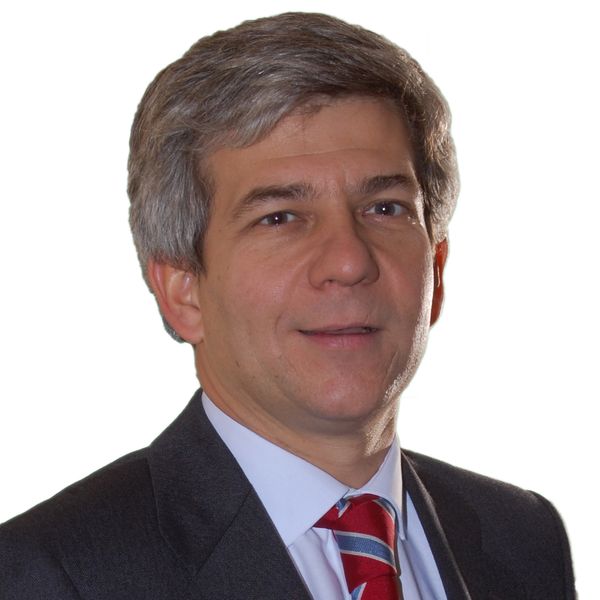 Board Member- Alejandro Rodriguez-Carmona- HBS-MBA'96 – rodriguezcarmona@gmail.com
B.A in Law and Business administration from ICADE (E-3) and MBA from the Harvard Business School. CFA (Chartered Financial Analyst).
Alejandro is a partner at Lener, Spanish professional services firm, in charge of its restructuring practice. He has led several operational and financial restructurings in various industrial companies during 1998-2012. Between 2012 and 2016, based in Houston (Texas), he has advised several American and Spanish companies (Técnicas Reunidas, Terlato Wines, Fertiberia, Grupo Iberostar, etc.) in internationalization and M&A.
He previously worked at Deutsche Bank, Lehman Brothers, Norgestión and Mercapital and has also advised and invested in several startups.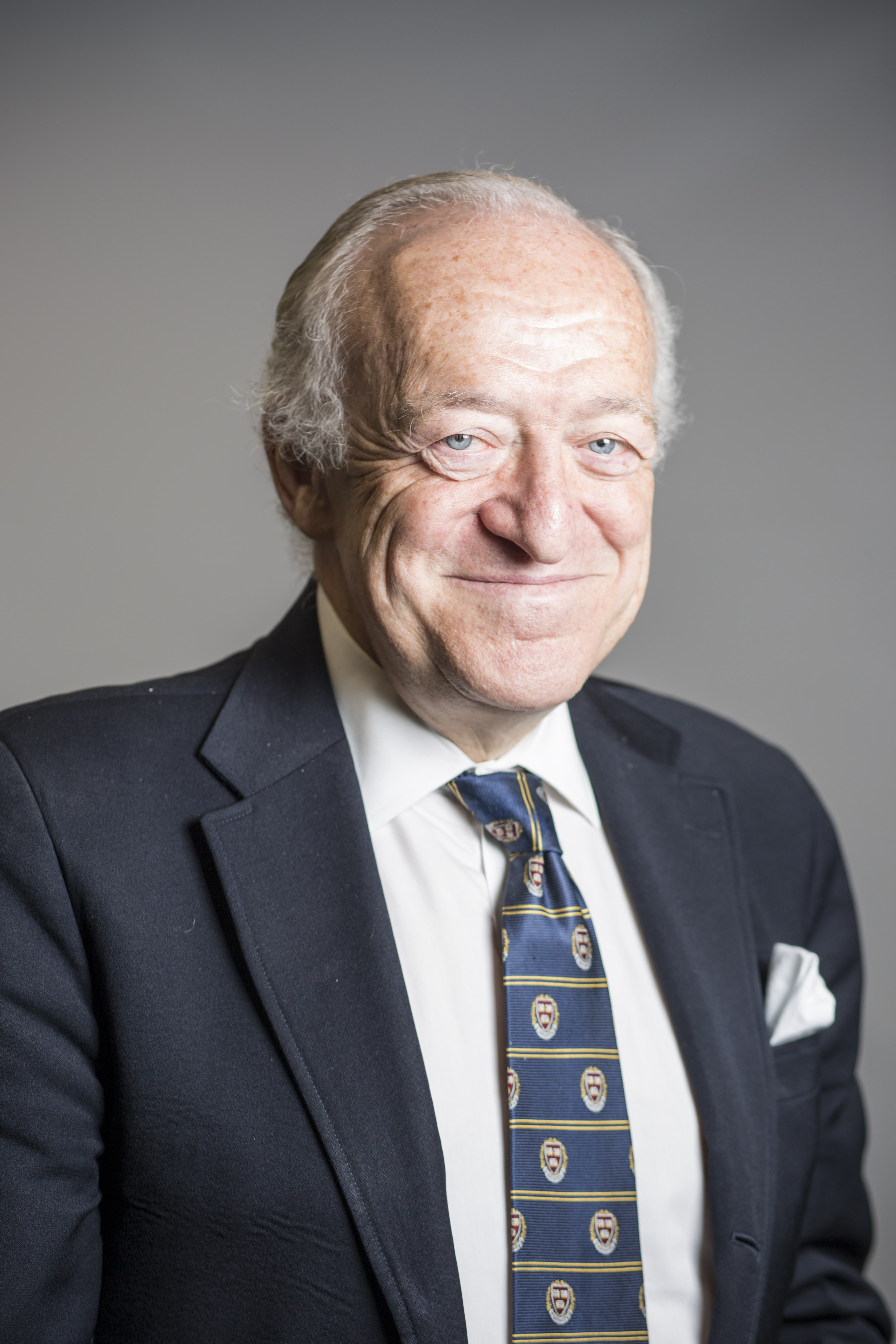 Board Member – Luis Rodriguez-Ovejero – HBS-OPM'08; ALI Fellow'14 luis.rodriguez-ovejero@satec.es
Luis is a Civil Engineer by University of Cantabria and holds a PhD by Kings College, London; MBA by IESE, and completed the Owner President Management Program at Harvard Business School. He started his professional career joining the R&D group based in London in the engineering & construction services firm Dames & Moore. He later joined the Spanish subsidiary of Control Data Corporation into a management job working in scientific supercomputers, industrial applications and IT time sharing services. Later he founded Satec, an IT System Integrator with more than 1.000 employees with significant international presence in Northern Africa-Maghreb, Middle East & Former Portuguese Africa. Satec delivers engineering, consulting & application services helping organizations to improve their core business performance & quality of their operations. Luis is actually the CEO and President of Satec Group. He was an Advanced Leadership Initiative Fellow at Harvard University, Fulbright scholar and is a member of the Advisory Board of Liberbank and a patron of Princess of Asturias Foundation.
Board Member - Inigo Sanchez-Asiain- HBS- MBA'90 isanchezasiain@portobellocapital.es
Iñigo Sanchez-Asiain is Founding Partner of PORTOBELLO CAPITAL since 2010.
A leading Private Equity firm with c.500 million euro under management, invests in the Iberian market. He has been involved in the acquisition, management or disinvestment of several portfolio companies. Among others, Aluminio Catalan, VEO TV, Angulas Aguinaga, Maxam Corp (former Union Espanola de Explosivos), Laboratorios Indas, Hofmann or Multiasistencia. Actually he is the Executive Chairman of Angulas Aguinaga and Multiasistencia.
Before joining Portobello, Mr. Sanchez-Asiain was Associate General Manager at Grupo Santander, being responsible for the Private Equity Area. At that time, he lead the AC Hoteles, Teka Industrial, and Grifols Investments, companies where he was member of the Board. Previously, he was the Head of the M&A and Corporate Finance Department at Grupo Santander. From 1990 to 1993 he worked for The Boston Consulting Group.
Board Member - Julio Urgel- HBS-DBA'91 - julio.urgel@ie.edu
Dr. Julio Urgel is the Director of EQUIS (European Quality Improvement System) and Quality Services at the EFMD (European Foundation for Management Development) in Brussels since 2001. EQUIS is the accreditation system chosen by leading international business schools in all five continents.
Prof. Urgel is a professor of Finance and Negotiations at Instituto de Empresa (IE Business School) since 1989. He has held and still holds other responsibilities at this School in Madrid where he was the Dean in the period 1994-2000, when IE consolidated its international reputation.
He is Telecommunications Engineer (1979) from University of Madrid, MBA (1982) from IESE Business School, and Doctor of Business Administration (1991) from Harvard University. He has been visiting professor and guest speaker at several international institutions, often acts as advisor or mediator in complex negotiations, and is an active consultant in mergers and acquisitions.
---
ADVISORY BOARD
---
Juan Arena. HBS-AMP-ISMP'99 - jarena@bankinter.es
Juan Arena has a PhD in Electrical and Mechanical Engineering by ICAI, MBA by ICADE, a degree in Tax Business Studies and Psychology and completed the Advance Management Program at Harvard Business School. He joined Bankinter in 1970, where he has occupied various positions: since 1985 as General Manager, later as Chief Executive Officer and from 2002 until 2007 as Chairman. Mr. Arena is a member of the boards of directors of Ferrovial, Almirall and Dinamia. Member of the board of directors of Harvard Club of Spain. President of Professional Council of ESADE. Member of the HBS European Advisory Board. As well as, Member of the Spencer Stuart Advisory Board. He has been awarded the Gran Cruz de la Orden del Merito Civil in recognition of his contribution as a member of the Commission for the Development of the Information Society in Spain ("Soto Commission"). He is married and has four children.
Jose Maria Beneyto. LAW-LLM'90 - jmbeneyto@cremadescalvosotelo.com
Jose Maria Beneyto graduated in Law at the University of Navarra (1978); Master in Law from Harvard University; Ph. D. in Law and Ph. D. in Philosophy from the University of Munster (Germany). Civil servant of the European Communities (1985-1988). Visiting Professor at the Universities of Bonn, Trier, Harvard and New York (1988-1991). Professor of International Law and Jean Monnet Chair in European Law at the University CEU San Pablo. Executive Director of the Institute of European Studies. Director of the Centre on Competition Policy and Regulation. Several publications in the fields of European Law, Competition Law, Corporate Law and International Economic Law.
Practising Attorney. Joined Gomez-Acebo & Pombo Abogados in 1991. Partner in charge of the German Practice Group. Member of the Board of several Companies and non-profit institutions. Legal Advisor to the European Union, the European Bank for Reconstruction and Development and the UN.
José Manuel Campa GSAS-AM'89, PHD'91
José Manuel Campa, holds a Ph.D. and a master degree in economics from Harvard University. Currently, he is Professor of Financial Management and International Economics at the University of Navarra-IESE.Between 2009 and 2011 Campa served as Secretary of State for the Economy in the Ministry of Economy and Finances of Spain. Mr. Campa has also been a consultant to a large number of international organizations, including the International Monetary Fund, the Inter-American Development Bank, the Bank of International Settlements in Basel, and the European Commission. He currently serves in the Expert Group, chair by Mr. Erkki Liikanen, evaluating policy recommendations on structural reforms for the European Banking industry and is a member of the board of Bruegel. He specializes in international finance and macroeconomics. He has also taught at the Stern School of Business of New York University and at Columbia University. He has also served as an expert for the Spanish justice, at the Spanish Court of Arbitration, and at international courts of arbitration in Paris, Geneva, New York and the Netherlands.
María Garaña HBS-MBA´98
María Garaña Corces is the President of Microsoft Spain. She has a MBA from Harvard Business School, an International Trade Diploma by Berkeley University and a Bachelor degree in Law and Business Administration from San Pablo University in Madrid (Spain). María Garaña joined Microsoft in 2002 as Chief Operations Officer for Microsoft Mexico. After three years, she moved to Argentina, as Microsoft Regional VP for the South Cone(Argentina, Bolivia, Chile, Paraguay and Uruguay).Before joining Microsoft, María Garaña worked for several companies in Europe, United States and México, including Zoom Media Group, Television Azteca Group, Merrill Lynch International, Andersen Consulting and Citibank. Ms. Garaña is a member of the Board of Directors of Junior Achievement Foundation and SERES Foundation and is the President of the Foro Con-R, non-profit organizations that promotes social equity and CSR. María Garaña is member of the Governing Board of the European Institute of Innovation and Technology (EIT) She is also member of the ESADE Professional Board and the American Chamber of Commerce Board in Spain.
Julio Gómez-Pomar KSG-MPA'88 - julio.gomez@ie.edu
Julio Gomez-Pomar holds a degree in Economics, Universidad Autonoma de Madrid and is Master in Public Administration by the Kennedy School of Government (Harvard University). He belongs to the Public Bodies: - Technical Body of Auditors and Accountants
- State Tax Inspector.He has carried out different directive possitions in the Spanish Social Security (Director General of the Nacional Institute of Social Security and Director General of the Treasury of the Social Security). Within the Ministry of Finance he has been Director General of European Funds. And has also been Secretary of State for Public Administration. He was Director of the PWC/IE Center of the Public Sector at the Instituto de Empresa Business School. From 2012-2014 he was President of RENFE. At the present time is Secretary of State for Infrastructure, Transport and Housing, Ministry of Public Works and Transport.
Ramiro Mato. HBS-PMD´78
Ramiro Mato is Country Head of BNP Paribas in Spain since January 2001, as well as Head of Corporate and Investment Banking of Spain. He is member of Investment Banking Europe (IBE) Board and member of IBE Executive Committee of CIB. He is also member of the Board of BNP Paribas Real Estate, BNP Paribas Investment Partners, BNP Paribas Wealth Management in Spain, Cetelem, Arval and other subsidiaries of the group.He joined Paribas in 1993 as Head of Investment Banking for Spain and Portugal. He became Country Head for Spain and Portugal of Paribas in 1996, as well as member of the International Counsel of Paribas Europe.Previously, since 1980, he worked for Argentaria where he held the following positions : Managing Director of Argentaria Investment Bank, Chairman of Argentaria Bolsa SVB, Head of BEX for USA and Chairman of Extebank N.Y.Among other positions, he is currently member of the Board of BME (Bolsas y Mercados Españoles). He is also in the Board of the Spanish Banking Association and its Executive Committee. He chairs the Group of the Spanish Banking Association, formed by the international banks operating in Spain.Born in Madrid in 1952, Ramiro Mato has a degree in Economics from Madrid University and a PMD from Harvard University.
Fernando Merry del Val HBS-MBA´73
Ingeniero Industrial y Máster de Administración de Empresas por la Universidad de Harvard, aprobó las oposiciones al Cuerpo Superior de Técnicos Comerciales y Economistas del Estado. La mayor parte de su trayectoria profesional la desarrolló en la Administración General del Estado, especialmente el Ministerio de Economía, en el cual ocupó el cargo de Director General de Política Comercial entre 1987 y 1988.
En 2003 fue designado por Esperanza Aguirre para asumir la cartera de Economía e Innovación en el Gobierno de la Comunidad de Madrid. Tras las elecciones de 2007, renovó en el cargo, como Consejero de Economía y Consumo.
Ha sido Jefe de la Oficina Económica y Comercial de España en Washington.
Pedro Nueno. HBS-DBA´73
Pedro Nueno is Doctor in Business Administration from Harvard University. He is an Industrial Engineer and Technical Architect from the Polytechnic University of Barcelona. He is professor at IESE where he holds the Bertrán Foundation Chair of Entrepreneurship. He is President and one of the founders of the China Europe International Business School (CEIBS), with campuses in Shanghai, Beijing, Shenzhen and Accra (Ghana). His main area of academic interest is entrepreneurship. He established at IESE the Venture Capital fund FINAVES which has provided seed capital for more than 40 companies until 2015. Professor Nueno has published 14 books on entrepreneurship, entrepreneurial turnaround and innovation, many of them translated to several languages. He has written more than 100 cases on entrepreneurship, and published many articles. He is in the board of several companies and institutions and during his career he has been in the board of more than 30 companies and institutions in Europe, the USA, Latin America, China and Africa. He was member of the Visiting Committee of the Harvard Business School between 2005 and 2011. Prof. Nueno has received many awards like the Order of Queen Elisabeth the Catholic in 2015 awarded by the King of Spain, and the Outstanding Contribution Award received from the Chinese Government in 2014.
José Fernando Sánchez-Junco HBS-SMP'90
Maxam
Chairman & CEO
José Viñals- GSAS-PhD'82
José Viñals was appointed Chairman of Standard Chartered PLC in December 2016, having joined the Group as Chairman designate in October 2016.
José joined Standard Chartered from the International Monetary Fund (IMF), where he was the Financial Counsellor and Director of the Monetary and Capital Markets Department. He was responsible for the oversight and direction of the IMF's monetary and financial sector work, and he was the IMF's chief spokesman on financial matters, including global financial stability. José was a member of the Plenary and Steering Committee of the Financial Stability Board for seven years, playing a key role in the reform of international financial regulation.
José began his career as an economist before spending 25 years at the Central Bank of Spain, where he rose to be the Deputy Governor, with responsibility for all areas of the Central Bank, including monetary policy, banking regulation and supervision. José has held many other Board and advisory positions including Chair of Spain's Deposit Guarantee Fund, Chair of the International Relations Committee at the European Central Bank, member of the Economic and Financial Committee of the European Union, and Chair of the Working Group on Institutional Investors at the Bank for International Settlements.
He has also been a member of the European Central Bank Monetary Policy Committee; and the high-level group appointed by the President of the European Commission to examine economic challenges in the European Union. He was also a board member of the Spanish Securities Authority, the Comisión Nacional del Mercado de Valores.
José holds a Bachelor's degree in Economics from the University of Valencia; a Master's degree in Economics from the London School of Economics; and Master's and Doctoral (Ph.D.) degrees in Economics from Harvard University. He is a former Faculty Member of the Economics Department at Stanford University. His awards include the Premio Rey Jaime I (King James I Prize) in Economics in 2001.