No es la malaria, es la falta de vacunas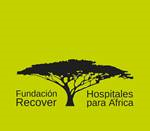 Harvard Club of Spain apoya la campaña "No es malaria, es la falta de vacunas" de la Fundación Recover con la recaudación del sorteo benéfico de la Cena de Gala 2019.
Fragmento del artículo publicado en prensa:

Con motivo del Día Mundial del Paludismo, Fundación Recover ha puesto en marcha la campaña 'No es la malaria, es la falta de vacunas', que tiene como objetivo continuar la lucha contra el paludismo pese a la Covid-19 y reivindicar que su curación es posible en cuestión de días en la mayor parte de los casos, a pesar incluso de una vacuna que, si bien lleva más de 30 años en desarrollo, no termina de llegar.

Aunque para el mundo occidental el coronavirus se haya convertido en una prioridad absoluta, no hay que olvidar que en África subsahariana existen otras múltiples enfermedades que son causa de mortalidad, como la malaria o el VIH.

Por todo ello, a pesar del impacto del coronavirus en España, Fundación Recover ha seguido adelante con su proyecto de malaria en Camerún, con el que, entre marzo y diciembre de 2020, más de 250 niños y niñas fueron atendidos y se repartieron cerca de 500 mosquiteras impregnadas en insecticida gracias al apoyo de Ferrovial Servicios, Harvard Club of Spain y Fundación Orona.

Initiatives and collaborations
Following the initiative of our alma mater, the Harvard Club of Spain has a Public Service department to channel public service opportunities. Contributing to human coexistence through social and charitable activities is one of the Club´s roles and the objective of this department is to promote and organize such initiatives.
Public Service initiatives provide support within the Harvard alumni community and in our society as a whole through five key areas of focus: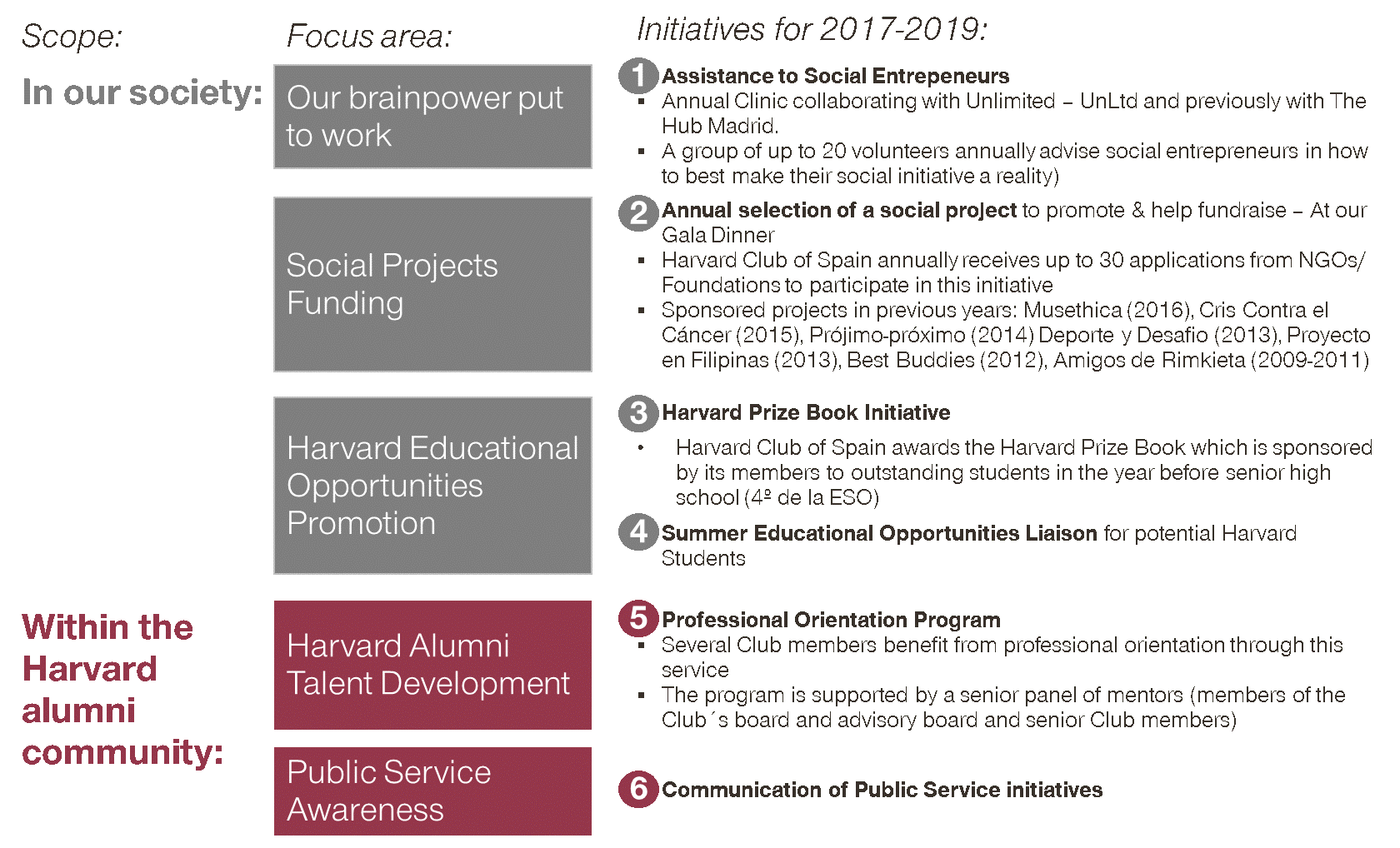 Beatriz Casado and Ignacio Domínguez currently lead the Club´s Department of Public Service. Please contact them with any comments or ideas regarding public service activities. If you are interested in participating in these initiatives and/or have any suggestions, please contact us at harvardclubofspain@post.harvard.edu.

Join us!!