Initiatives and collaborations
Following the initiative of our alma mater, the Harvard Club of Spain has a Public Service department to channel public service opportunities. Contributing to human coexistence through social and charitable activities is one of the Club´s roles and the objective of this department is to promote and organize such initiatives.
Public Service initiatives provide support within the Harvard alumni community and in our society as a whole through five key areas of focus: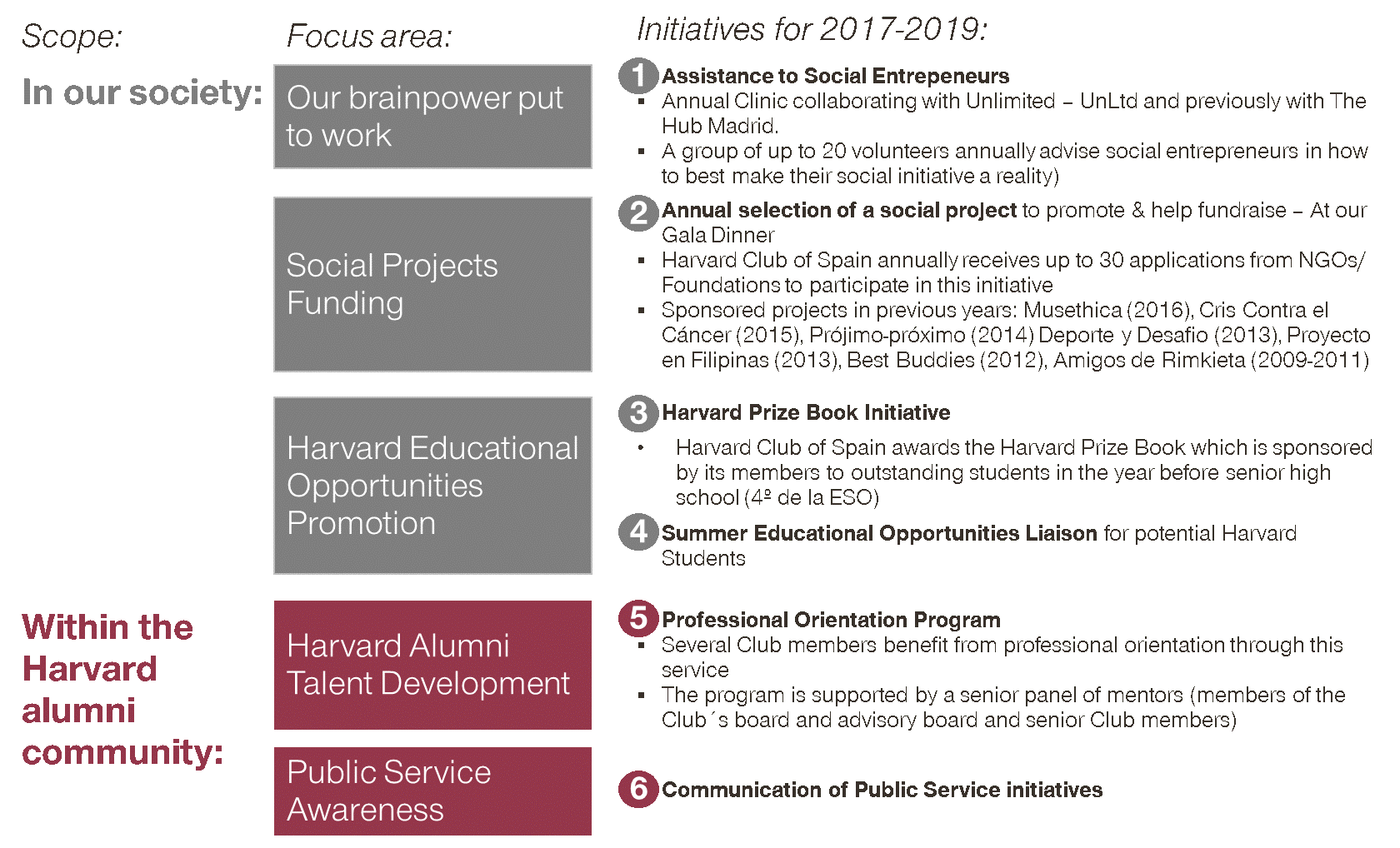 Beatriz Casado and Ignacio Domínguez currently lead the Club´s Department of Public Service. Please contact them with any comments or ideas regarding public service activities. If you are interested in participating in these initiatives and/or have any suggestions, please contact us at harvardclubofspain@post.harvard.edu.

Join us!!