"Cambio climático y retos del desarrollo sostenible global"
Professor Michael McElroy
Gilbert Butler Professor of Environmental Studies
Harvard Faculty of Arts and Sciences
Chair of the Harvard-China project on Energy, Economy and the Environment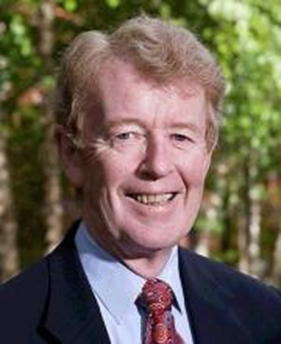 8 de junio 2023
7PM
Queridos socios,
Tenemos la oportunidad de mantener un encuentro virtual con el profesor de Harvard, Michael McElroy experto en la mitigación del cambio climático global, la ciencia y la política de la energía, y los retos que plantea el desarrollo sostenible en el mundo actual. Presidente fundador del Harvard's Department of Earth and Planetary Sciences ha centrado su investigación especialmente en los efectos de las actividades humanas en el medio ambiente global. Os invito a aprovechar esta oportunidad que nos brinda la Universidad donde escucharemos en directo y podremos comentar con él algunas de las conclusiones de sus investigaciones en torno a estos temas que nos preocupan a todos. La sesión será el próximo 8 de junio a las 7PM.
El profesor McElroy fue Catedrático Abbott Lawrence Rotch de Ciencias Atmosféricas en la Universidad de Harvard, y desde 1996 es Catedrático Gilbert Butler de Estudios Ambientales en la Universidad de Harvard. Es autor de más de 250 artículos en revistas, 3 libros, 3 libros editados y más de 30 artículos en Nature y Science.
Professor Michael McElroy BIO.
Por favor, confirmad vuestra asistencia antes del 5 de junio y os enviaremos el link de conexión.
Un abrazo
Beatriz Casado
Presidente
HARVARD CLUB OF SPAIN